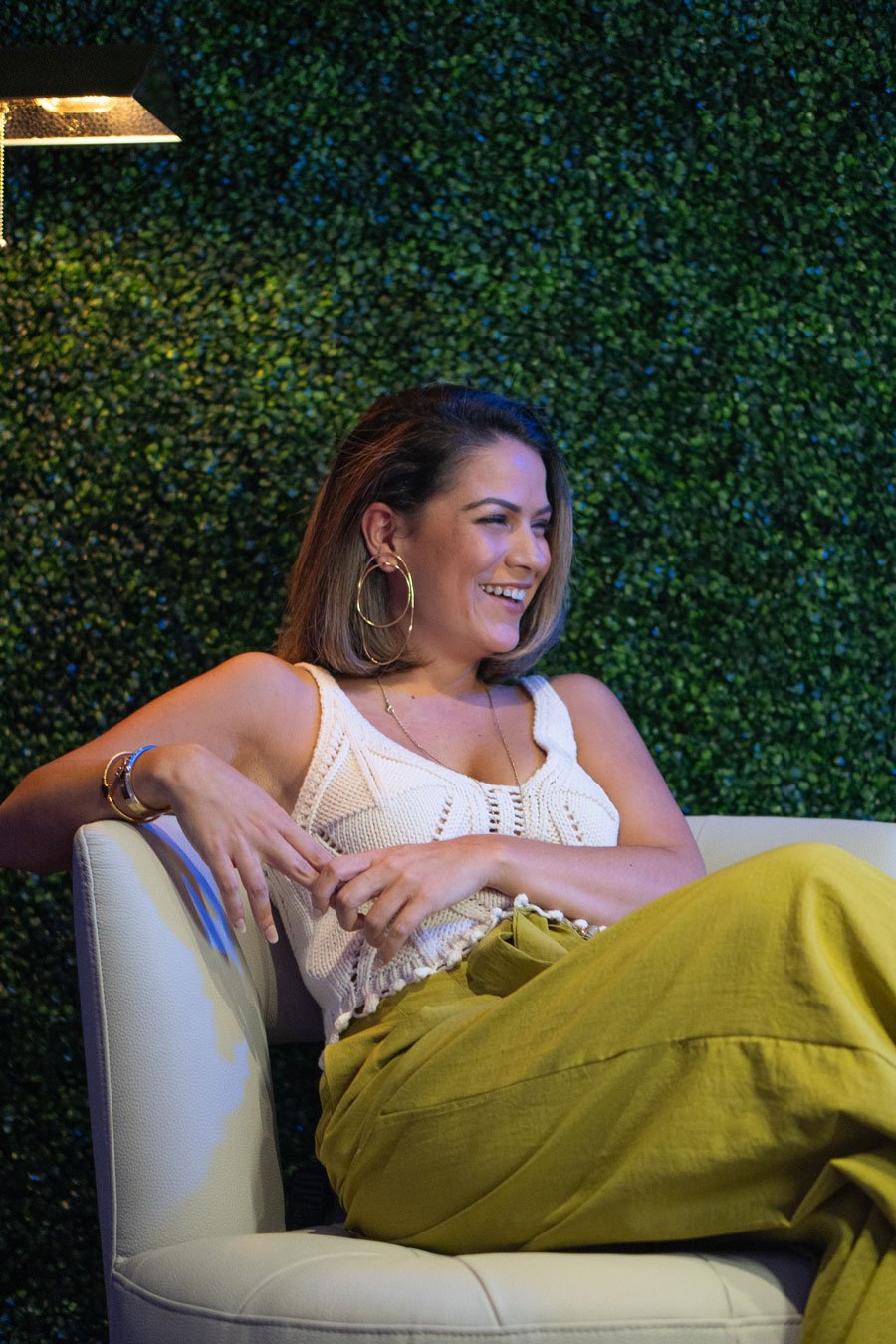 A Venezuelan residing in the United States for the last two decades. My voice brings life to the Hablamos Spanglish podcast. My journey began with perceiving my accent as a weakness, but I transformed that into an opportunity. After living in Venezuela until the age of 15, the loss of my mother changed everything. The move to the United States with my sister to live with my father, his wife, and my brother led me to confront a new culture, country, family, and, of course, a new language!
My passion for communication was born thanks to my father, a renowned musician. However, despite my enthusiasm, doubts arose because of my accent, which made me question the possibility of pursuing journalism in the United States, so I turned to public relations.
But dreams have a way of persisting. My professional journey included Univision, experiences in local media, and Prospera, where I grew in marketing and events. Although my attempts to secure a full-time position did not materialize, I knew I had to chart my own path.
Forging My Own Opportunities
After obtaining my Master's in Digital Marketing in Barcelona, Spain, I returned to the United States with a different perspective, and that's how BOLD was born, a Hispanic marketing agency dedicated to helping American businesses connect with the Hispanic market.
Then, the "Crea tu Pódcast En Defensa Propia" bootcamp with Erika de la Vega gave birth to "Hablamos Spanglish."
Today, we celebrate our culture and voices.
The evolution of my accent from weakness to strength is at the core of this journey, which now expands into English, connecting even more souls with our shared story.